Added: 2009-09-05 16:25:26
Well, maybe living in a chic environment might be considered as not responsible, because too many resources are used per guest. But in many aspects, old buildings where most of paradores are located, are actually better suited to extremes of climate than modern hotels, because back in time, there were no air conditioning and electrical heating available.
Should we mention that rural views from the converted castles are priceless?
A bit of history
It was in 1910 that the government assigned the Marquis de la Vega Inclán the task of creating a hotel infrastructure - practically non-existent in Spain at the time-that would house travelers and improve Spain's image abroad. In 1926, through the Royal Tourism Commission established in 1911, the Marquis de la Vega Inclán initiated the establishment of a hotel in the Gredos Mountains that would make the wonders of the area's landscape accessible to tourism.
His Majesty King Alfonso XIII was very enthusiastic about the idea, and he personally chose the location. Construction began in August of 1926 and was completed on the evening of October 9th, 1928. The hotel was inaugurated that same day, and would become the first establishment of the future Paradores de España Network: The Parador de Gredos.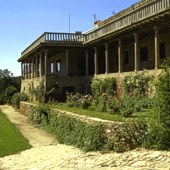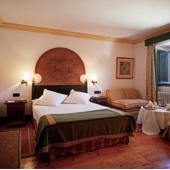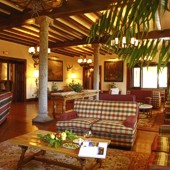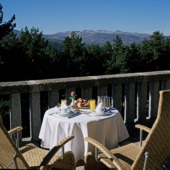 After the opening of the Parador de Gredos, the "Board of Paradores and Inns of Spain" was formed and efforts were channeled into perfecting the original idea and into making use of selected historical-artistic monuments and beautiful landscapes for the establishment of new Paradores.
Paradores nowadays
After many decades, running Paradores is still the state-controlled business. The Network still conserves its foundation principles, although adapted to the needs of today's clients. There are a total of 91 hotels, installed in castles, old convents, palaces, country houses, historical areas and modern buildings. Paradores can be found in all provinces of Spain.
Paradores are renowned for the cuisine they offer and for rescuing autochthonous Spanish dishes, thanks to the endeavours of numerous experts who, for many years, have been researching and recovering old recipes from traditional Spanish cuisine. The selection of regional dishes these hotels offer tries to combine with the season and place they are located in; that is why agreements have been signed with autonomous communities and town councils which allow promotion of autochthonous products from each region, as well as holding the usual Gastronomic Conferences.
Activities of Paradores Network are worth watching, as every year some special programs and packages are introduced, and even price-wise special offers might look like a bargain, especially considering the quality of accommodation.
More information about Paradores is abundant on the net, but some pages are obviuosly better than the others. We particularly liked the effort of all-spain-rural-accomodatio.com put into compiling 16 different routes for those who would like to experience some speciality of Spain while moving from one Parador to another.